In the last few decades, South Africa has made great strides toward becoming a more tourist-friendly destination. Tourist arrivals to South Africa have increased every year so far this decade, except in 2015. Statista predicts that by the year 2023, there will be 19.6 million visitors. This is excellent news for the tourism sector, which has suffered greatly as a result of the pandemic.
It has a lot to offer, from delicious food and wine to breathtaking scenery. Those seeking a dose of adrenaline can visit the Bloukrans Bungee Jump, while those in search of tranquility can stop in Knysna along the Garden Route. South Africa is a popular tourist destination, but the country's reputation has always been tied to just two types of trips: safaris and casinos. Many people's idea of a perfect holiday was a trip to Sun City, where they could try their luck at the casinos and see all of the Big Five animals.
Where does gambling stand now in South Africa, and can tourists feel secure doing so?
Where did the idea for all the casinos and gambling in South Africa come from?
Gambling Has Always Been Seen as a Criminal Act in the Country
Since the turn of the century, hundreds of underground gambling establishments and bookmakers have sprung up in the region.  In 1965, an effort was made to put a stop to the lawlessness that had persisted for so long. Sports betting and other forms of gambling were outlawed by the Gambling Act of that year. Only betting on horse races fell within the bounds of the law. Which, for some reason, many nations that ban gambling find acceptable.  However, despite this, underground gambling is thriving. The gambling industry makes billions and billions of dollars worldwide because so many people partake in it.
In the 1970s, casinos opened for business in the area now known as the homelands. Transkei and Bophuthatswana were two of the regions where casinos were permitted. Sun City's heyday occurred during this period. When the law was changed to make gambling legal in 1994, however, everything shifted.
Where Does Gambling Stand in South Africa Today?
Between those years (1994 and 1996), South Africa's laws regarding gambling were significantly updated. Most forms of gambling were made legal, including the nationwide sale of lottery tickets and the running of casino games. Many adjustments have been made over time to accommodate both changing technology and popular preferences in gambling. In 2004, Congress passed Act 7 to regulate the gambling industry, effectively making the 1996 law obsolete. Changes were made in 2010 that made the situation even better.
The widespread availability of online gambling has made it imperative to revise antiquated legislation. Now that gambling is legal in South Africa, there is no reason to engage in the practice through any of the many underground markets that have cropped up since the industry's legitimisation there.
Where Do the Laws Stand on the Various Forms of Gambling?
Gambling in South Africa is now broadly available, much like in the United Kingdom. If you were a resident of South Africa and wanted to participate in online gambling, you could do so in several legitimate ways. Gamblers have a wide variety of activities to choose from, including slot machines, casinos, sports betting, the lottery, and even bingo. Visit energycasino.com for further details.
A casino is easy to find for anyone willing to look. Sun City is no longer the only option for vacationers, but it is still very popular. Hotels and resorts with casinos have recently opened in Cape Town and other major cities.
Is It Secure for a Tourist to Try Their Luck at South African Casinos?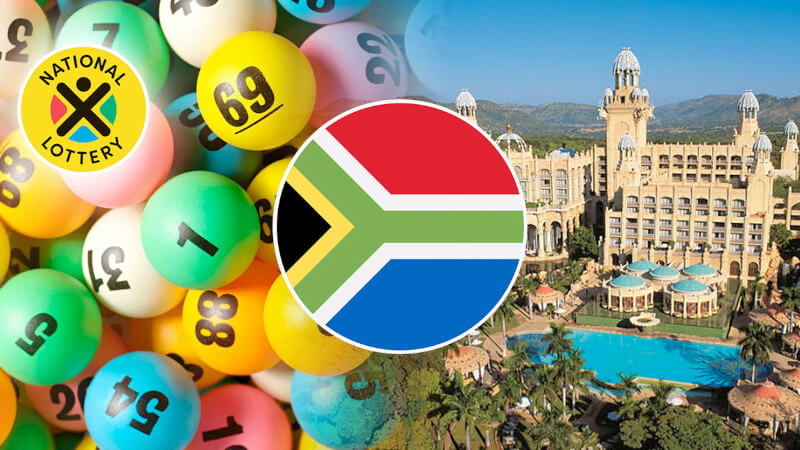 In the future, more and more people will be able to enjoy all that South Africa has to offer, it is hoped. Of course, one interpretation is that gamblers would rather go to casinos than on safari. It is important to research the local laws before travelling to a foreign country, especially if you plan to partake in an activity that is still illegal in many parts of the world.
The laws that apply to locals and the laws that apply to visitors to a country are not always compatible with one another. There are a few Southeast Asian countries where non-natives, like Americans, are not allowed to live with locals unless they are married to a local. Citizenship requirements do not apply to a couple where both parents were born in the same country. Therefore, it is always a good idea to check on the current local legislation before acting in the same way you would at home. There is a more relaxed stance towards gambling for tourists in South Africa. The national lottery is just one of the many forms of land-based gambling available to tourists.
Do Virtual Casinos Also Fall Under This Definition?
Many countries and even some U.S. states have outright banned online casinos and poker rooms. Conversely, South Africa hosts several genuine online casinos and bookmakers. Finding a casino in another country is unnecessary if you play at an online casino that is based on your own. When visiting South Africa, tourists have the option of gambling at one of the country's many casinos or one of several establishments located offshore. This is all perfectly legal.
When Visiting South Africa, Where Can One Go to Play Casino Games Without Fear of Being Robbed?
Your first order of business if you're planning a trip to South Africa should be to research the top gambling establishments there. In the past, this typically entailed a trip to Las Vegas or another similar destination. Now, however, you can pick from a wide variety of options. Cape Town is home to numerous casinos, and its tourist hub is widely regarded as a safe destination for vacationers. If you're looking for a place to gamble, the fact that the establishment in question is legitimate is of the utmost importance.
Vacationing gamblers have a lot of options, but casino resorts are among the best because they can host large groups of people. Casino games can also be enjoyed online, whether one is at home or lounging by the pool. Always use a virtual private network (VPN) to protect your privacy and security when gambling at online casinos, and especially when using a public network.
Summary
Visitors to South Africa need not worry about their safety because gambling is completely legal there. With time, the law has developed to the point where anyone can take part in these contests without fear of repercussions. Ensure there are no travel bans in place before you leave. Some casinos were closed again after COVID caused a lockdown a few months ago. But there's no need to worry. South Africa is a beautiful country, and even if the casinos are closed, you can still enjoy the sights and sounds of the area. And you can play your favourite games like poker, roulette, and more without any interruptions.